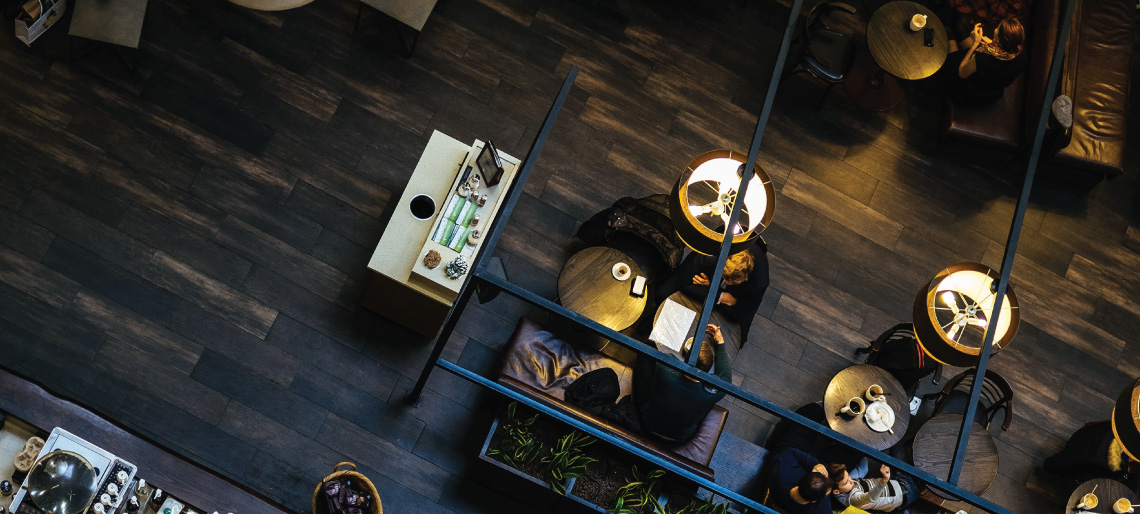 Tabletop Advertising
Tabletop advertising is one of the ambient media and it is a popular and effective out of home advertising,
In today's world where technology allows people to bypass traditional advertising, find a way to get your target audience's attention is more difficult than ever. Tabletop advertising allows your brand to be the centre of discussion over a meal or a cuppa.  It is colorful and strategically inlaid right into the tables of busy restaurants where people are sitting and waiting for their order. This unavoidably exposes your business everyday! Your target audience will feel comfortable as they willingly and repeatedly look at your ad. This is a great way to extend your marketing spend.
With dining being a favorite pastime in Malaysia, tabletop advertising is an effective marketing for marketer to reach out to audiences from all walks of life, from PMEBs to family with kids or teenagers. Couple with out nationwide coverage, over 2,000 participated F&B outlets included Mamak restaurants, college & universities cafeterias, hypermarket food courts and etc, with more than 100,000 tables across Malaysia. Advertisers are able to connect to varied demographic group via a wide choice of F&B outlets establishment across Malaysia.
Why Tabletop Advertising?
Cost Effective: One of the most cost-effective OOH advertising as compared to other OOH media such as billboard, digital led screen and etc. Lower production cost and flexible advertising period (start from 1 month) compare to billboard (6 months to 1 year) also allow advertisers to change the content regularly.
Greater Exposure: Tabletop advertising will reach people for 30 to 45 minutes during one of the most relaxed times of their day – mealtime.  As a result they will see your ads, absorbing your ads consciously and subconsciously. They can't change the channel, turn the page, click to another site or even throw it away.
Greater Reach: Your advertisements will be seen by consumers from all walks of life, eg, PMEBs (professionals, managers, executives, businessmen), parenthood, teenagers,  and etc.
Brand Awareness: Consumers will be browsing your advertisement for 30 to 45 minutes while they sit there. If indeed they like the meals, they will visit the restaurant regularly. Throughout the dining experience they repeatedly see your brand, that repetition would increase your brand awareness.
Word of Mouth: By deliver your advertising message directly to your target audience in high traffic eateries, it makes the advertising a part of their conversation. It's engaging and compelling. Advertising that gets talked about enjoys higher recall, and they will share among their friends or families.
Interactive: You can make the ads more interactive by adding a QR code. Consumers can scan the QR code with their smartphone and it will redirect them to your website for more info, claim the mobile coupon, participate the contest or share through social media.