About WappBS
WappBS is a comprehensive WhatsApp Business Solution Provider powered by 360 Marketing. It developed to assist SME realized business digitalisation by using WhatsApp at affordable cost.
At WappBS, our innovative WhatsApp business solution is definitely one of your best choices to take a step towards to digitize your business.
It is  an intelligent virtual PA integrated with WhatsApp and its build-in features help to elevate customer service, optimize sales process and improve business efficiency.
The Advantages of WappBS:
✅ AI Chatbot builder – No coding
✅ Easy set-up: go LIVE in 2 mins
✅ Easy manage & web panel access anytime, anywhere
✅ Unlimited messages & campaigns
✅ Unlimited WhatsApp broadcast
✅ Reply rich media messages instantly 24×7
✅ WhatsApp Button – Quick reply & call-to-action button 
✅ Poll feature with analysis for voting, survey, remarketing & etc
✅ Form feature with easy upload for appointment, application, contest & etc
✅ WhatsApp shop: 🛒 shop-checkout-pay
✅ Email & WhatsApp notification when form or order receive
✅ Detailed & analytical report
✅ Cost-effective & affordable monthly plan
Wondering how to use WappBS to improve your business? How…?
To digitalize marketing, kick start an online contest or campaign
To retain the existing customer & grow leads by minimal human interaction
To generate reservation & order form directly
To conduct market survey & collect feedback
To build exclusive shop & stimulate online transaction automatically
To broadcast unlimited promotional messages/reminder to customers at free cost
and many more…
Let's watch the video to find out how WappBS works and explore its all in one features:
1) 3 minutes introduction about WappBS 
2) 3 simple steps to create a WhatsApp Chatbot in 10 minutes
3) Build a WhatsApp Shop to realize salesforce automation: Shop-Checkout-Pay
4)  Use WhatsApp Form to receive booking, application & run contest
5) Use WhatsApp Poll to collect feedback, run survey & voting
6) Create broadcast list automatically & broadcast unlimited messages in minutes
7) Digitalise your business with the 5 in 1 automation Integrated Chatbot powered by WappBS
To find out how WappBS assist to automate business in different business fields, click demo or scan the QR code to explore the live demo.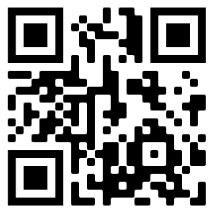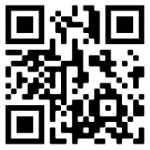 *WappBS is under Malaysia SME Business Digitalisation Grant program, sign up now to enjoy a 50% matching grant of up to RM5,000 rebate.
** First come first serve, while grant lasts.
Talk to us to know more or click the below button to request for free trial.

You might also be interested in these useful tips:
1. WhatsApp Plus – Do all in one – The most comprehensive WhatsApp marketing strategy
2. All you need to know about WhatsApp for Business: APP vs API vs WappBS
3. 10 tips to boost & digitize your business by using WhatsApp