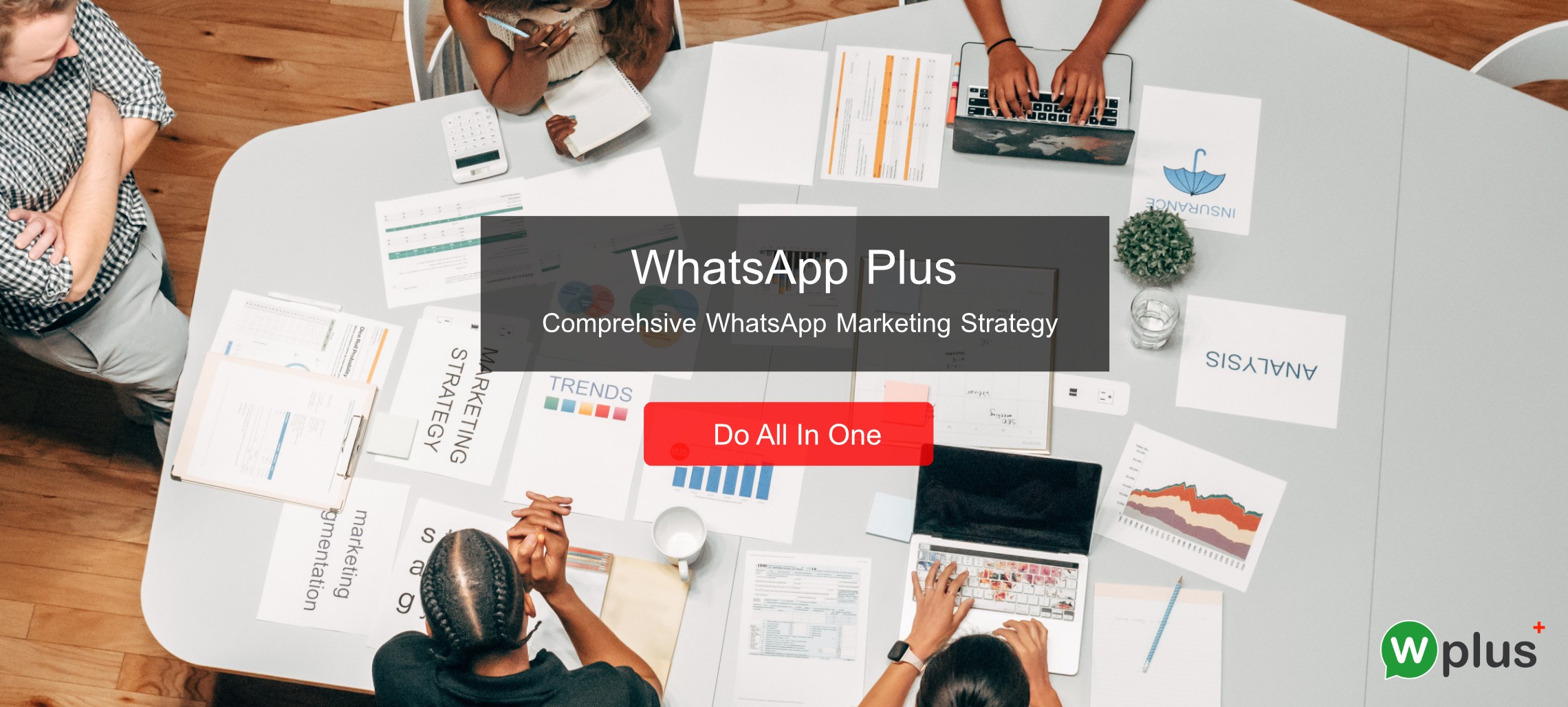 WhatsApp Plus – Do all in one
WhatsApp Plus is a comprehensive WhatsApp Marketing strategy that combined WhatsApp Marketing and WhatsApp Business Solution (WappBS), active and passive approach in one. Ultimately, make your brand stand out from competitors.
Why WhatsApp Plus?
One of the most important aspects of WhatsApp Plus is its messaging capability, which connects the business with the customers. You can send unlimited free messages in multiple formats with automation features that help in deliver timely responses. Thus, your business efficiency and productivity get improve.
– Internal
An initial welcome message and reply will be sending out based on the pre-set content. Employee's workload gets reduced as the routine tasks such as filtering the unnecessary information, replying the repeated FAQ, and collecting the customer details. The employee could prioritize and spend the time effectively on the important task.
To reach success, any business needs to make more revenue than it spends. One of the strategies to improve cost-effectiveness is to have a long-term cost management strategy. WhatsApp Plus aims to help all businesses to cut costs in WhatsApp Marketing. Hence, there is a special exclusive VIP rate for all the WhatsApp Plus's subscribers. All the subscribers could enjoy the unlimited broadcast at zero additional charges.
One of the struggles for all the business is to manage business communications effectively. The process of sharing information, and passing down the instruction to all the employees will be more effective and simple with WhatsApp Plus. It helps to improve the organizational practices, keep employees informed, reduce errors and eliminate silos.
– External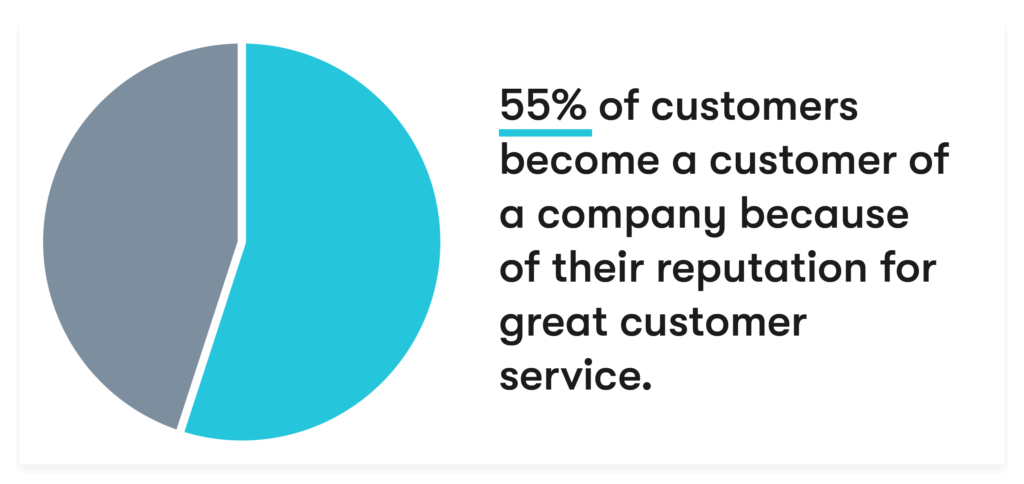 Provide extensive customer services is consequential to business sustainability. WhatsApp Plus provides your client a world-class experience as the customer gets instant auto-reply 24/7 whenever they have a query. Customer's interests get to retain for a longer time as the ability to get the info needed by instant reply.
A business needs sales not just today, but next week, next month, and next year. That is the reason lead generation playing a vital role in all marketing strategies. With this, the business able to generate and filter quality leads which help to increase productivity. The salesforce can spend more time on selling and servicing the customer and less time cold calling and generate leads.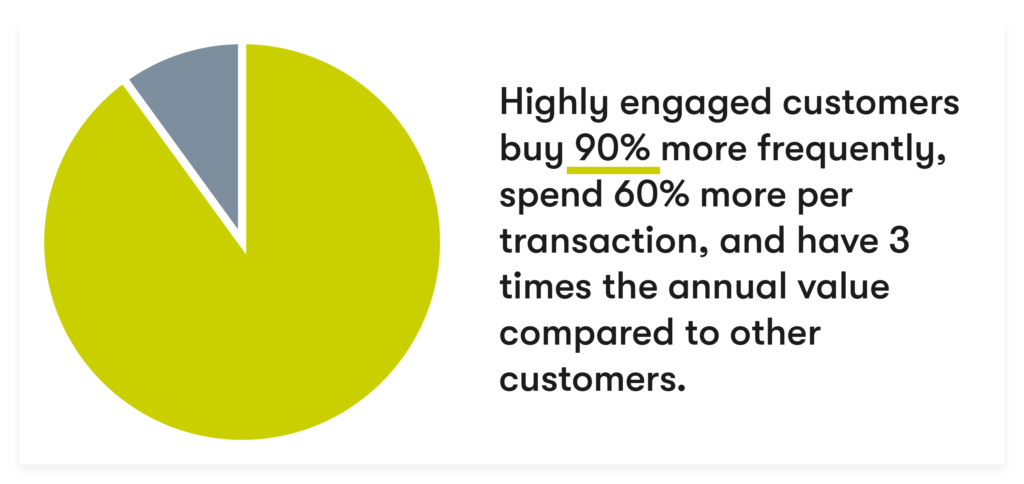 Highly engaged customers buy 90% more, promote more, and demonstrate more loyalty. The important component of a customer engagement strategy is providing a high-quality customer experience. WhatsApp Plus helps you create a touchpoint with the customer by constantly updating them on the hottest promotion, new product launches, festival wishes, etc.
WhatsApp Plus does help you capture the customer's opinion and allowing the team to analyze based on the data. It helps the business to strategize what kinds of experience that they want to deploy at each stage of the customer journey.
Do all in one
The 5 essential step in WhatsApp Plus: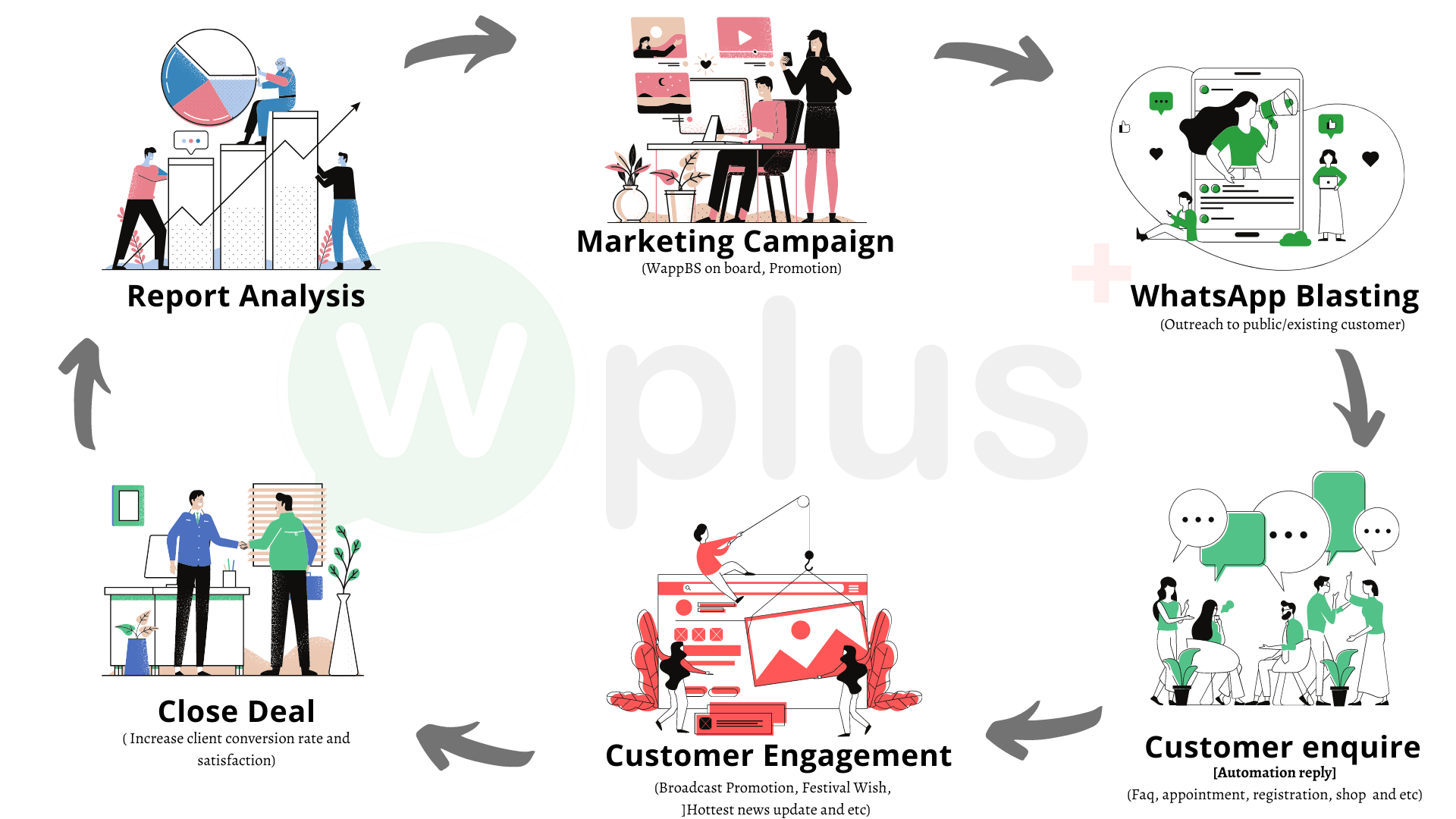 WhatsApp Blasting

Customer Enquiry

Customer Engagement

Close Deal

Report Analysis

Kick-start your WhatsApp marketing strategy
WhatsApp Plus is the powerful and wide-reaching marketing arsenal that can help you add value at critical moments, supporting the customer experience and create more meaningful connections with the customers via WhatsApp.
*WhatsApp Plus is under Malaysia SME Business Digitalisation Grant program, sign up now to enjoy a 50% matching grant of up to RM5,000 rebate.
**First come first serve, while grant lasts.

You might also be interested in these useful tips:
1. All you need to know about WhatsApp for Business: APP vs API vs WappBS
2. 10 tips to boost & digitize your business by using WhatsApp chatbot
3. How to use chatbot effectively for customer retention marketing