WhatsApp Button
– Improve your customer experience by adding interactive buttons to your messages!
WhatsApp Button, also known as WhatsApp Interactive Buttons, is a great way to take users through an automated and logical chat flow that can reduce confusion. By adding buttons to your messages, you can create engaging, interactive, and simple messages that give your customers clear options to choose from.
With predefined answers, WhatsApp Button allow you to better anticipate how your customers will respond to your messages, giving you the ability to simplify your flows and provide a great user experience and seamless customer support.
Types of WhatsApp Interactive Buttons:
There are two types of interactive buttons that you can add to your  Messages.
1. Quick Reply Button
Allow customers to reply to your business quickly based on your preset buttons.
Unlimited button flow chart, maximum of 3 buttons per level.
Can be attached with rich media message such as image, video, document to show at the bottom of the message.
Advance features are allowed to add as quick reply button that able direct your customers to perform an action such as scheduling an appointment, taking part in survey or placing an order.
2. Call-to-Action Button
Allow to trigger phone call, redirect chat to WhatsApp or open a website when tapped on the CTA button.
Maximum of 3 buttons are available.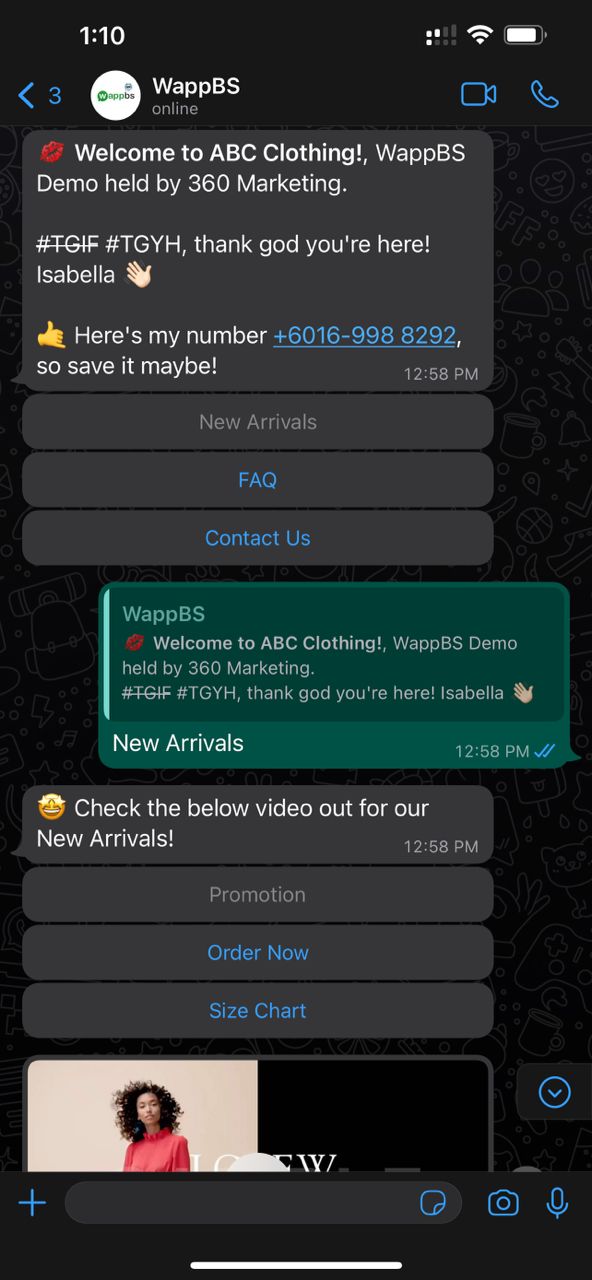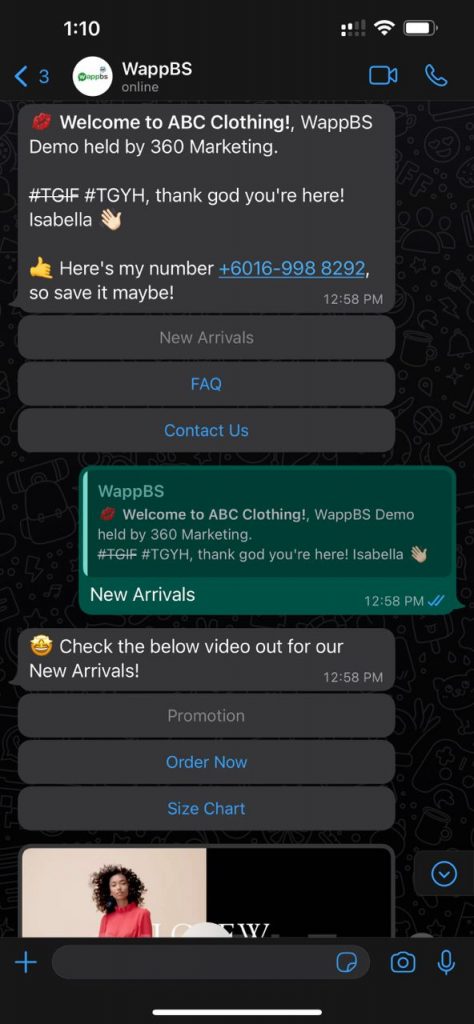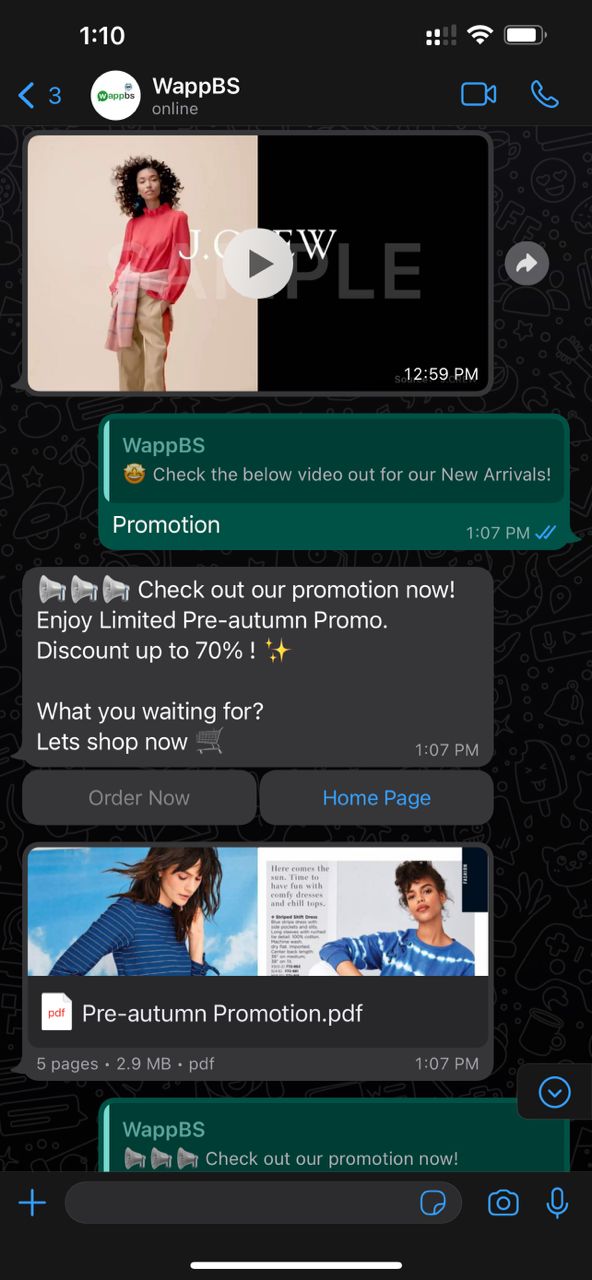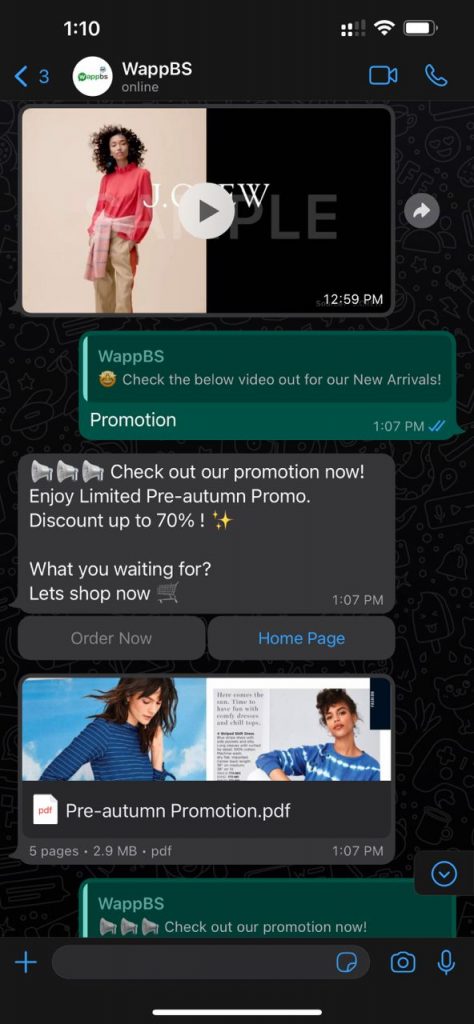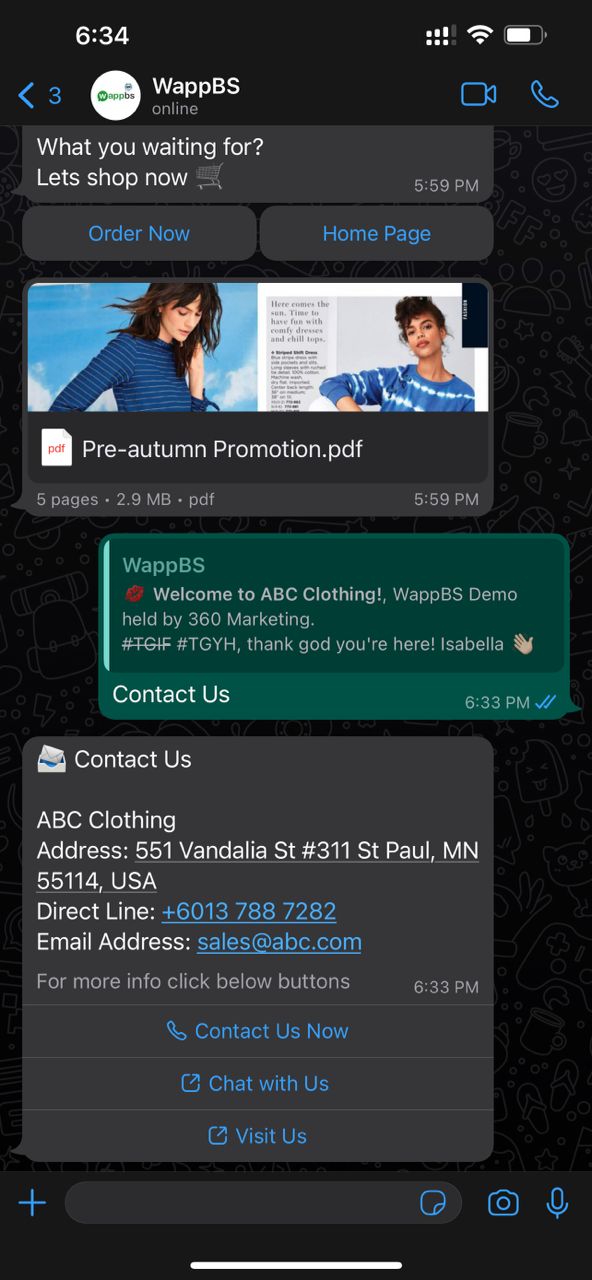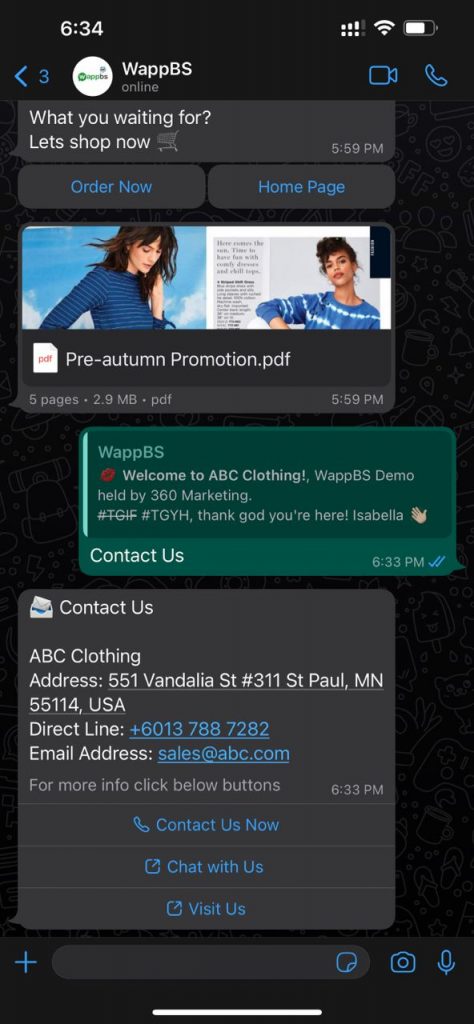 Why use WhatsApp Interactive Buttons?
1. Easy to comprehend
When compared to text-based lists, interactive messages provide a simpler and more consistent format for people to find and select what they want from a business.
2. Higher response rate
While testing WhatsApp chatbot using the interactive messaging features WhatsApp observed it achieved significantly higher response rates and conversions compared to messages that are text-based.
3. Personalized Interactions
With the help of images, videos, and pdfs, these interactive buttons can be personalized for a customer segment or situation.
4. Enhance customer experience
WhatsApp Interactive Messages can be used to direct customers along a predefined path in the customer journey. Businesses can also customize the message according to customers' situations to provide a personalized experience.
5. Minimize Human Error
Interactive messages provide a simpler and more consistent way for people to find and select what they want from a business. Since every single button is planned carefully, it leaves little to no room for human errors like mistyping or unclear messages.
6. Increase Conversions
Businesses can also use the CTA button to direct customers to contact them or visit their website when sending promotional messages via broadcast to increase conversions.
Start using WhatsApp Interactive Buttons
WhatsApp is the most popular messaging app with 2 billion active users. Not only that, more than 3 million businesses are already using WhatsApp Business globally to communicate with their customers. As more businesses realize the impact of WhatsApp on their customer base, it's now more critical than ever before to leverage WhatsApp as a channel to deliver a great customer experience, collect feedback and drive sales.

You might also be interested in these useful tips:
1. WhatsApp Plus – Do all in one – The most comprehensive WhatsApp marketing strategy
2. All you need to know about WhatsApp for Business: APP vs API vs WappBS
3. 10 tips to run a successful WhatsApp Marketing campaign
4. How to use WhatsApp chatbot effectively for customer retention marketing