10 Tips to Boost your Business by using WhatsApp
Based on a published report by the United Nation, the world's population is predicted to reach 8.5 billion in 2030. In the first quarter of 2020, WhatsApp has reached a significant milestone – "more than 2 billion users in the world". In a nutshell, 1 in 4 people are using WhatsApp daily.
Ever wonder how WhatsApp can move your business toward digital by minimizing direct interaction in Post-Covid-19 world?
We heard you! In 360, WappBS provides all in one WhatsApp Business Solution which beyond your imaginations, let's explore!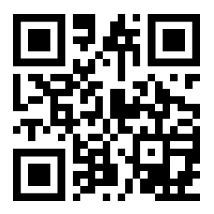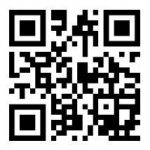 Try the live demo now @ Tips.WappBS.com
TIP 1:

Run WhatsApp Contest

People love contests and free stuff, your marketing campaign can go much further with WappBS! A contest prompts consumers to do marketing for you.
With WappBS, you can run a fun WhatsApp contest to attract consumers and drive brand awareness. Participants can submit any file formats including image, video and document to join the WhatsApp contest.
Different types of WhatsApp contests:-
Buy-to-win
Guess to win
Knowledge contest
Voting contest
Creative photo contest
Try it now @ WappBS-Tip1.chatnow.my
TIP 2:

Social Media Exposure
Statista, a leading provider of market and consumer data has predicted the quantity of social media users will rise rapidly to 3.43 billion worldwide. Once again, proven the potential of social media.

Ask customers to take action and get something extra, use WappBS to get more fans and maximize your social reach! In order to intensify social media exposure, it can be accomplished by:
Like the Fan Page
Watch video and subscribe
Try it now @ WappBS-Tip2.chatnow.my
TIP 3:

Make Appointment / Reservation
Developing digital platforms could greatly boost the turnover rate and reduce workload. In addition, Twilio, an international digital platform has also conducted a survey and concluded that 9 from 10 consumers prefer communicating with the merchants via digital apps.
Making an appointment and reservation e.g. medical check up, test drive, catering, etc. can easily be done with the help of WhatsApp.
Customers just need to fill in necessary information without moving an inch from home. With auto-generated notification, you will not miss out any appointment whenever and whatever circumstances.
Try it now @ WappBS-Tip3.chatnow.my
TIP 4:

Collect Details in Contactless Way

There is no doubt the post-COVID-19 world will definitely not be the same as before. It has accelerated digital transformation in order to minimize interaction between each other.
Signing up membership or filling in details in papers is no longer a practical way for merchants. WappBS offers a contactless way when it comes to requesting customer's personal details for record or sign up membership.
Customer just need to:
Scan the QR code
Fill in details
Try it now @ WappBS-Tip4.chatnow.my
TIP 5:

Online Application
Still hustle here and there to submit hard copies for application e.g. scholarship, jobs, working holiday visa?
WappBS saves applicants and authorized department's time and workload directly. By combining form and easy upload features, applicants just need to take two easy steps to complete the journey of applications.
Fill in necessary details
Upload supporting documents
Authorized departments will then receive notification by email and WhatsApp.
Try it now @ WappBS-Tip5.chatnow.my
TIP 6:

Remarketing
No need to worry more about remarketing! Start turning your every potential into customers.
Visitors who initiate a chat with WappBS are considered prospect customers. Collect their phone numbers directly, or else segment the visitors by investigating their enquired fields and purchases, then conduct the focused advertising to deliver the messages that interest them.
Try it now @ WappBS-Tip6.chatnow.my
TIP 7:

Feedback/ Survey
Intimate connection between business performance and customer satisfaction has been confirmed by many studies. The easiest way to determine the level of customer satisfaction and identify the range to improve your services is to get their opinions by doing a survey.
Two simple steps to do a survey by WappBS:
Create questionnaire
View the analysis from web panel
 Try it now @ WappBS-Tip7.chatnow.my
TIP 8:

Online Store
Bring your business towards digital through WappBS!
A personalized shop URL links with minimalist web design which support ordering via WhatsApp with automated receipt to simplify the order procedure. Merchants will receive automated seller notification by WhatsApp and email to confirm the order within the shortest lead time and most productive work way.
Try it now @ WappBS-Tip8.chatnow.my
TIP 9:

Newsletter Subscription
Invite your customers to subscribe to the newsletter and save your broadcast number with simply a click!
You can use WhatsApp default broadcast feature to send the latest info about your business to maximum 256 contacts at once. The broadcast lists will be auto-saved and can broadcast repeatedly without having to select them each time. Both merchants and customers are able to stay connected without any additional cost.
Try it now @ WappBS-Tip9.chatnow.my
TIP 10:

Share Information in Rich Media Form
Let the real time service of 24x7x365 by WappBS to engrave your brand in customers' minds!
Not only maintain one to one connection with your customers, your customers are also able to obtain the latest information in rich media forms such as image, video, catalogue and etc. without the restriction of time and place.
Try it now @ WappBS-Tip10.chatnow.my
——–
WappBS is an one stop Whatsapp Business Solution provider, to find out how we can assist you to realize business process automation by using our innovative WhatsApp Business Solution, contact us today!
You might also be interested in this useful tips: How to use chatbot effectively for customer retention marketing