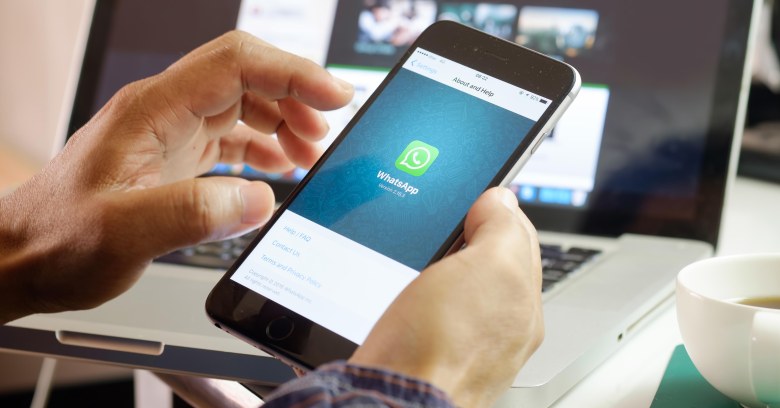 5 Successful WhatsApp Marketing Campaigns You Can Learn From
With over 2 billion users and a 70% open rate, WhatsApp is every marketer's dream. Yet very few companies have been able to implement successful marketing campaigns on the world's most popular messaging app.
This may be because WhatsApp was designed mainly for personal communication. For most of us, the halls and corridors of our Instant Messaging apps are lined with private, personal, intimate conversations.
So as you would imagine, finding the right balance between advertising on Instant Messaging and striking a casual / interactive conversation with your customers can be quite tricky. But there are some brands that have managed to get the perfect mix of everything.
So what was it about their campaigns that made them so successful ?
To answer this question, we examined 5 of our best Whatsapp campaigns to find out what they did right or better yet, what they didn't do wrong.
1. Absolut Vodka
If there is one campaign that we absolutely loved it's this one from Absolut Vodka. Back in 2013 the company launched 'Absolut Unique' a limited collection of their brand. To celebrate the launch, they hosted an exclusive party and only two invites were available to the general public.
How It Worked:
To bag these invites, customers would need to send a WhatsApp message to a designated number and interact with a virtual doorman called 'Sven'.
The trick was to be as creative as possible and convince Sven why you deserved the tickets to the party. Apart from being creative and interactive, the campaign was also extremely fun and funny. Users sent everything from crazy videos to the most hilarious voice notes you could possibly imagine.
OUTCOME:
The campaign which took place over 3 days, saw the company interact with over 600 users and receive more than 1000 image, video and audio messages sent to convince ' Sven '.
2. The Liqour Ticker
Warning ! The Liquor Ticker is a perfect example of genius and creativity, please try this at work!!
Implemented in a popular Delhi restaurant by India's leading ad agency Dentsu Webchutney, the liquor ticker concept featured a running ticker in place of a WhatsApp status and a GIF in place of a profile picture. The ticker displayed new offers , new logos, new menus, new gigs to contacts who had saved the Cafe's number.
How It Worked:
To communicate on new offers, the restaurant created a " blinking status" that was enough to catch any body's and everybody's attention. All the user had to do was save the restaurant's number and update their WhatsApp contact list.
OUTCOME:
The campaign saw the restaurant's enquiries go up by a staggering 117% while the sales shot up by 28% during the campaign period.
3. Persil
Launched in 2015, Persil Kufua Expert Campaign was a campaign run in Kenya that asked Persil users around the country to send in 15 second videos of their best washing tips via Whatsapp.
The campaign was run by Kenyan ad agency OG+A
" The question we grappled with was: "What kind of campaign – based on Collaborative Marketing- could we run in such a way as to encourage consumer familiarity with the brand, increase interaction between the brand and the consumers and build a loyal brand following?"
They ultimately went with this brilliant WhatsApp campaign that was interactive and collaborative. Users with the best tips were then rewarded with gift vouchers and persil hampers.
One thing we loved about this campaign was the simplicity and effectiveness of it all . The message and instructions were clear and concise therefore, easy enough for the audience to understand and take part in.
4. Heineken
The Heineken road to final campaign is one we are particularly inclined to showcase because not only was it genius, it was proposed and built by Ongair. 🙂
Heineken were looking for an innovative way to get more people engaged in their Road to the Final campaign. We (Ongair ) proposed and built a robot that would give the ultimate fans, the ultimate challenge for the ultimate prize…
How It Worked:
Fans watching the game and enjoying a Heineken would send the word "Champions" to the Heineken WhatsApp number, after confirming they were above 18 they would be asked 5 random football trivia questions.
Correct answers would automatically send them to the next question, 5 correct answers would add them to a draw where they stood the chance to win the trip of a lifetime.
5. Share a Coke
No conversation on 21st century marketing is complete without mentioning the Share a Coke campaign which took the world by storm. The campaign which connected with consumers on a personal level involved replacing the brand's logo with consumer names.
As of September 2015, consumers who were prompted to create virtual Coke bottles shared more than 6 million of these bottles. Additionally, Coca-Cola gained roughly 25 million extra Facebook followers as a result of the campaign. "
ONGAIR'S SOLUTION – A SHARE A COKE BOT
The campaign's success in Africa inspired us to run a weekend hackathon to answer the question " Can you share a Coke on WhatsApp ? " 48 hours later we had the answer.
We shared this with a couple of friends to test it out. Within 2 days the secret was out and the numbers too, over 7000 virtual cans were created with over 1000 people messaging the robot on WhatsApp. We eventually had to shut down the experiment and only imagine how big it could have grown with some official endorsement.
So what makes a brilliant WhatsApp campaign ? Well, from the examples above we can establish that it's a mix of a lot of things. Here are a couple of them, the campaign needs to :
1. Be Interactive and engaging
Talk to your users when they talk to you. Acknowledge their texts and respond to any questions that they may have.
E.g: The Absolut Vodka case and Heineken case.
2. Encourage user opt -in.
The thing about WhatsApp is that your number can get blocked faster than it can get saved. This is why it is important for you to encourage opt-in
Make sure users save your number or contact you first E.g: The Liqour Ticker case – this reduces the chances of your number being blocked or marked as Spam.
3. Provide simple and clear instructions
Make it easy for your customers to understand what the campaign is about and the instructions that they need to follow.
E.g: The Persil Kufua Expert Case
4. Lastly be creative.
Make it fun, make it interesting and make it unique. ( Don't be afraid to flaunt that genius )
E.g All the above.
Credit to: http://blog.ongair.im/5-whatsapp-marketing-campaigns/